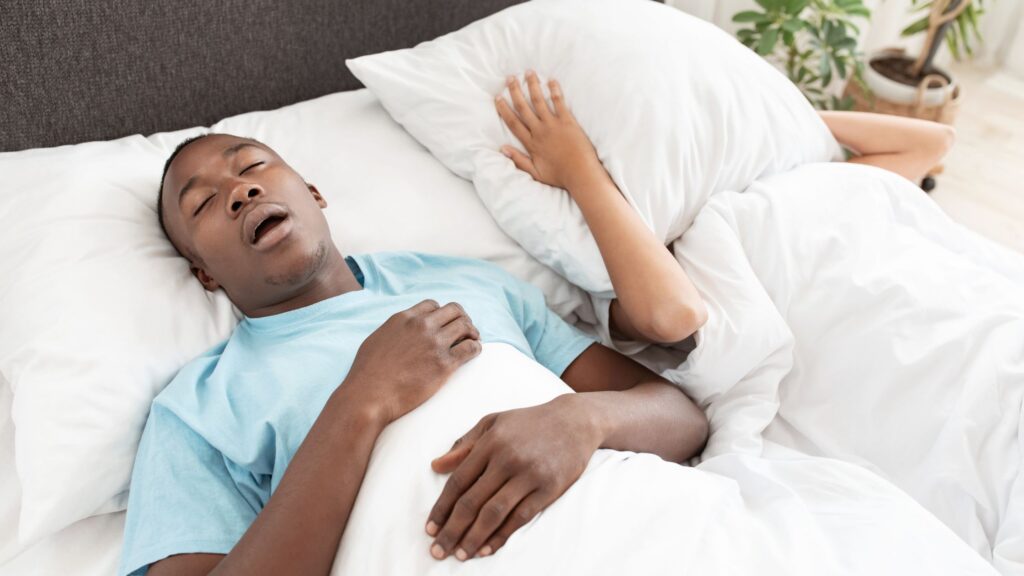 Understanding the Symptoms of Sleep Apnea
Sleep apnea is a common sleep disorder that affects the breathing of millions of people worldwide. It occurs when an individual's airway is blocked or obstructed during sleep, leading to poor sleep quality. Unfortunately, many people may not be aware of the symptoms of sleep apnea, leading to undiagnosed cases. If you suspect that you or a loved one may have sleep apnea, it is crucial to become familiar with the symptoms and seek medical attention promptly. 
Snoring
One of the most common symptoms of sleep apnea is snoring. However, not everyone who snores has sleep apnea, but people with sleep apnea tend to snore loudly and often with pauses or gasps in between. Snoring occurs when the airway is partially blocked, leading to vibrations that cause the sound. If you experience snoring, especially loud snoring at night, you may need to see one of our dentists.
Waking Up Feeling Tired
People with sleep apnea are often unaware of their sleep disruptions, but they wake up feeling exhausted and fatigued. This feeling of sleepiness can persist throughout the day, making it difficult to concentrate or perform daily tasks. It is essential to note that restlessness at night does not necessarily mean you have sleep apnea. However, if you experience excessive daytime sleepiness, it may be an indicator that you have sleep apnea.
Mouth Breathing
Patients with sleep apnea often breathe through their mouths instead of their noses. Mouth breathing occurs when the airway is partially blocked or closed, causing the body to compensate by opening the mouth. This can be irritating to your oral health as breathing through the mouth can cause dry mouth, bad breath, or tooth decay over time.
Morning Headaches
Waking up with frequent morning headaches is another common indicator of sleep apnea. These headaches occur due to the oxygen deprivation that happens during periods of breath cessation. During the night, the brain senses a lack of oxygen and causes blood vessels to enlarge, leading to a headache the next morning.
Teeth Grinding
Teeth grinding can be a co-symptom of sleep apnea. Bruxism occurs when your teeth grind or clench involuntarily while you sleep. This condition can lead to worn-down teeth, jaw pain, and headaches upon waking up.
Sleep apnea is a severe sleep disorder that can trigger other health problems if not treated promptly. If you or someone you love shows any of the above symptoms of sleep apnea, it is important to contact Friendly Dental immediately. Not only will treating sleep apnea improve your sleep quality, but it will also have a positive impact on your mental and physical health. At Friendly Dental, our team of dental professionals is well-equipped to help diagnose and treat sleep apnea cases. Contact us today, and let us help you get a good night's rest!