Compassionate Care,

Healthy Smiles
Are you searching for the best dentist in Aberdeen, NJ? We make visiting the dentist a better experience with our friendly atmosphere and high-quality dental care.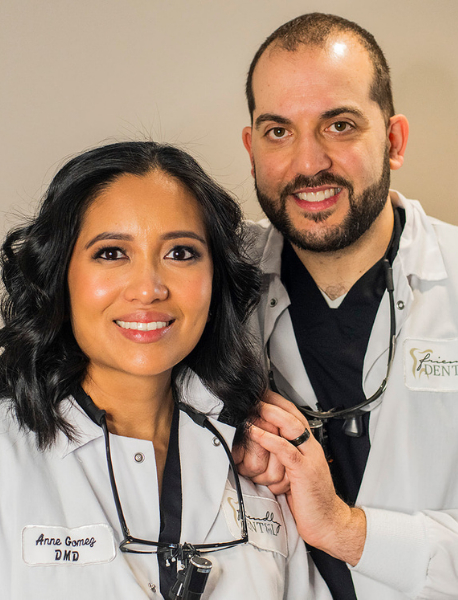 Friendly Dental was started in 1982. Since then, the relationships our team members have developed with our patients and the exceptional treatment provided, is why most of our patients have become patients for life. 
Friendly Dental has provided towns such as Aberdeen, Matawan, Hazlet, Colts Neck, and Holmdel with friendly, family-oriented, and upscale dental care. Here, we take the time to get to know each one of our patients individually, to understand and respond to their concerns and needs.
Additionally, we make going to the dentist a better experience by providing a fun, friendly environment. Our team will ensure that you and your family receive high-quality dentistry and lasting oral health. Contact Friendly Dental Care for the best dental care in Aberdeen, NJ. 
COMPASSIONATE CARE. HEALTHY SMILES.
Your Dental Care Services
COMPASSIONATE CARE. HEALTHY SMILES.
"Extremely fast and pleasant service for an emergency root canal. They got me out of pain right away and explained my options as far as cost. They worked with me on the payment so that I could get done what was necessary right away. I've never been excited to go back to a dentist before. Everyone was so friendly and personable even on the phone. Highly recommend."
"I have been going to Friendly Dental for over 25 years and as always they are professional and up to date and very clean and friendly. I wouldn't trust my smile and my family's smile to anyone else. I always know I'm getting 100 percent excellent care!"
"Friendly Dental is a Godsend. Drs. Gomez and Homsi are as nice as can be. Experienced, professional, state-of-the-art, clean, polite and, yes, exceptionally friendly. Keep the family chompers very healthy. A terrific practice we've been part of for several years. Great for all ages and tolerance levels. We drive 45 minutes to Friendly Dental and are grateful to be there. Doing a great job of conducting business safely in COVID-19 times."
"Just found this office and brought my son for his first visit , I have to say I'm so happy I did! Everyone here is amazing especially Ms Gail! So good with my teen I was blown away by her patience and the time she spent with him.who know the dentist could be fun! I got to meet both doctors husband and wife and both were so nice and so professional and really good with kids. Would highly recommend!!"
"I've been going to Friendly Dental since I was in elementary school- the staff is amazing (shoutout to the best hygienist in the world - Jeanne). Dr. Homsi and Dr. Gomez are very attentive to their patients needs. Any patient can tell that they take great pride in running their practice. Would recommend Friendly Dental to anyone in the central jersey area."
At Friendly Dental, it's our mission to help you enjoy beautiful and healthy smiles. Through a customized combination of preventive, restorative, and cosmetic procedures that use state-of-the-art technologies, you will be able to smile and laugh with confidence. We are proud to offer you personal attention in a warm and comfortable atmosphere. Our team always does its best to treat everyone well, we respect your feelings and concerns, and we try not to keep anyone waiting.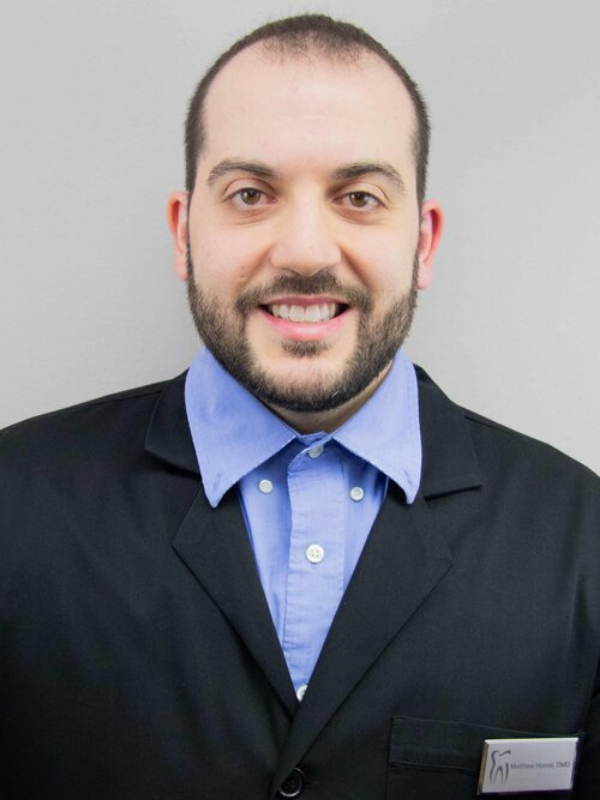 Dr. Homsi obtained his dental education from New Jersey Dental School (Rutgers Dental School). Afterward, Dr. Homsi completed a General Practice Residency at Jersey Shore University Medical Center where he obtained extensive training in crown and bridge, endodontics, oral surgery, and implants. Dr. Homsi loves working with our great staff and enjoys helping our patients achieve better and healthier smiles.
Growing up in Bergen County, Dr. Homsi has resided in New Jersey his entire life. In his spare time, he enjoys traveling, bike riding, and spending time with his wife and 2 children, Ellie and Emmy. He is a life-long New York sports fan. Go Giants and Knicks!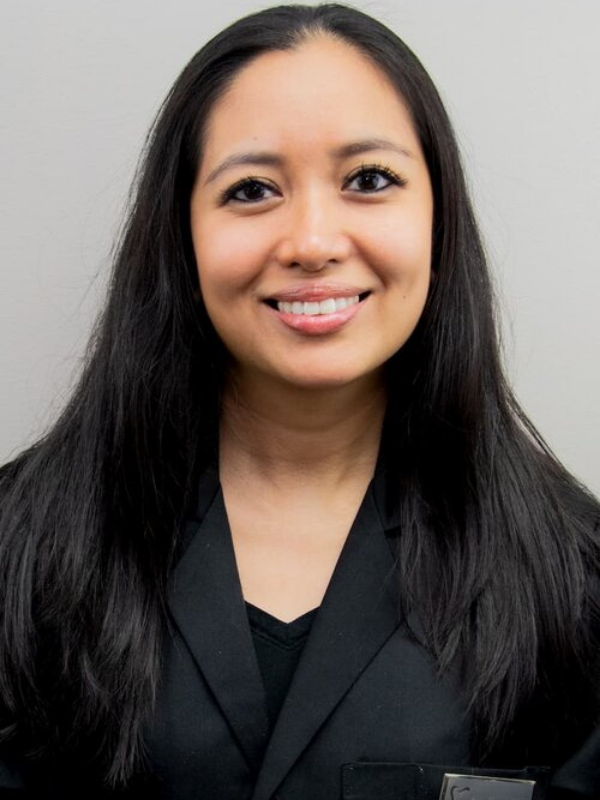 Dr. Gomez obtained her Doctor of Dental Medicine degree from the University of Medicine and Dentistry of NJ (now called Rutgers Dental School). She then completed her General Practice Residency at Monmouth Medical Center, where she received extensive training in crown and bridge, pediatrics, and dentures. Dr. Gomez loves to work on patients of all ages from 1-100! 
Additionally, Dr. Gomez is looking forward to providing comprehensive dental care to the amazing patients of Friendly Dental. She boasts a genuine nature and cheery personality and takes pride in treating every patient like family.
When she is not in the office, Dr. Gomez loves spending time with her 2 beautiful children, Ellie and Emmy, and her husband, Dr. Homsi. She also loves visiting her family on Staten Island, where she was born and raised.