What to Expect
At Friendly Dental
Our Aberdeen NJ Dentists are committed to providing you and your family with safe, gentle, high-quality dental care. We understand that you, or your child, may feel anxious about visiting the dentist in Aberdeen NJ. We are sensitive to your needs, and it is our goal to make you feel comfortable visiting our practice while providing the best care possible.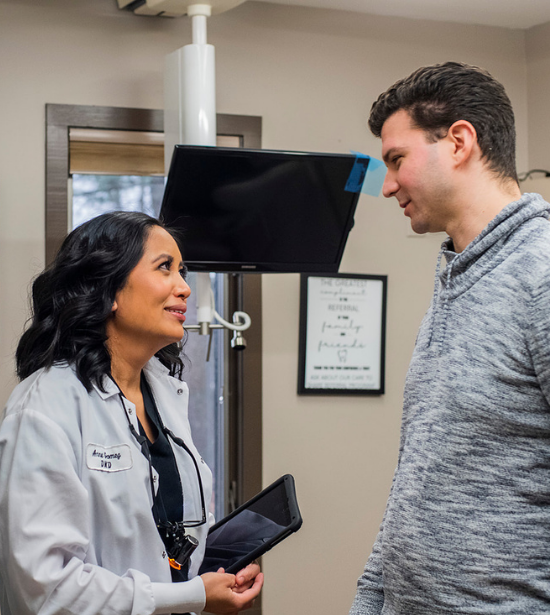 A great, affordable way to keep you and your family smiling
We make every effort to provide you with the finest care and the most convenient and affordable financial options. To accomplish this, we work hand-in-hand with you to maximize your insurance benefits. We will work with you to make sure that your treatment is customized to fit your needs and ensure optimal health.
Our Aberdeen NJ dentist works with most PPO insurance plans, verifying each patient's benefits and eligibility to ensure proper assignment of benefits. Patients pay their estimated out of pocket at the time of their visit.
We accept VISA, MasterCard, Discover, American Express, Cash, Checks & Care Credit.