Dental bonding is a conservative way to repair slightly chipped, discolored, or crooked teeth. During dental bonding, a tooth-colored filling us placed onto your tooth to improve it appearance.  The filling "bonds" with your tooth, and because it comes in a variety of tooth-colored shades, it closely matched the appearance of your natural teeth.
Tooth bonding can also be used for tooth fillings instead of silver amalgam.  Many patients prefer bonded fillings because the white color is much less noticeable than silver. Bonding fillings can be used on front or back teeth, depending on the location extent of tooth decay.
Bonding is less expensive than other cosmetic treatments and can usually be completed in one visit to our office, However, bonding can stain and is easier to break than other cosmetic treatments, such as porcelain veneers.  If it does break or chip, tell your doctor. The bonding can generally be easily repaired in one visit.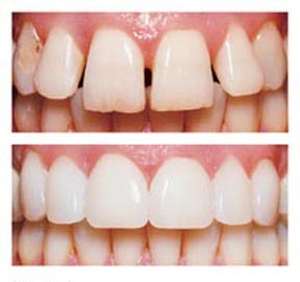 Calm Your Dental Anxiety With Nitrous Oxide
Sleep Dentistry Available
Our Friendly Dental Care team is committed to providing the very best in dental care in the Aberdeen, NJ area.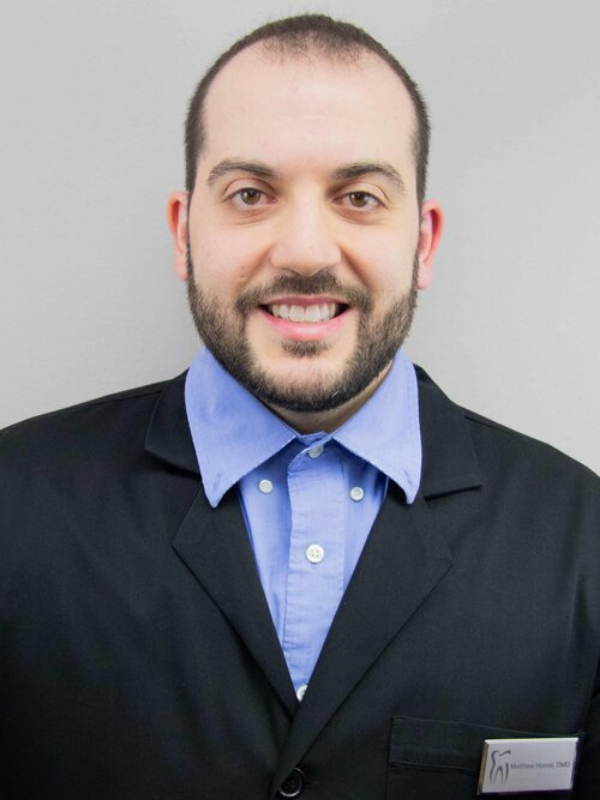 Dr. Homsi
Dr. Homsi obtained his dental education from New Jersey Dental School (Rutgers Dental School). Afterward, Dr. Homsi completed a General Practice Residency at Jersey Shore University Medical Center where he obtained extensive training in crown and bridge, endodontics, oral surgery, and implants. Dr. Homsi loves working with our great staff and enjoys helping our patients achieve better and healthier smiles. Dr. Homsi grew up in Bergen County and has resided in New Jersey his entire life. In his spare time, he enjoys traveling, bike riding, and spending time with his wife and 2 children, Ellie and Emmy. He is a life-long New York sports fan. Go Giants and Knicks!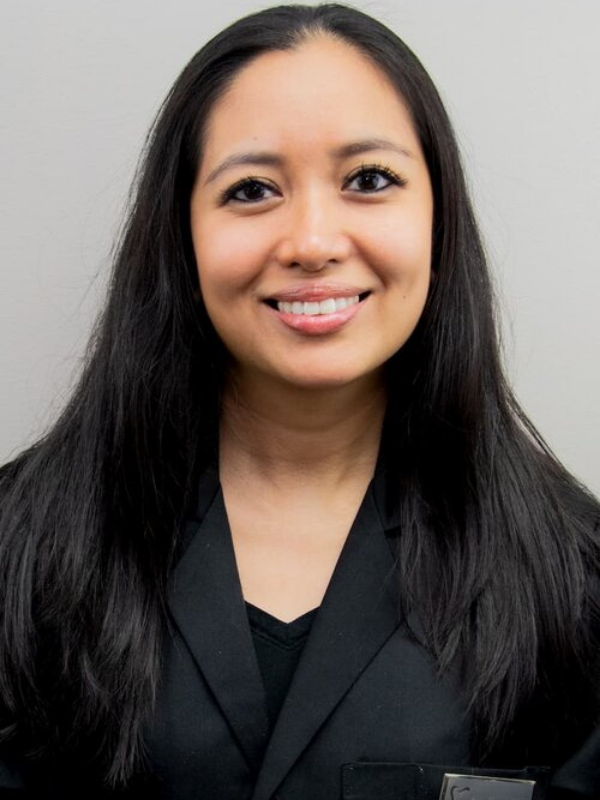 Dr. Gomez
Dr. Gomez obtained her Doctor of Dental Medicine degree from the University of Medicine and Dentistry of NJ (now called Rutgers Dental School). She then completed her General Practice Residency at Monmouth Medical Center, where she received extensive training in crown and bridge, pediatrics, and dentures. Dr. Gomez loves to work on patients of all ages from 1-100!  Dr. Gomez is looking forward to providing comprehensive dental care to the amazing patients of Friendly Dental. She boasts a genuine nature and cheery personality and takes pride in treating every patient like family. When she is not in the office, Dr. Gomez loves spending time with her 2 beautiful children, Ellie and Emmy, and her husband, Dr. Homsi. She also loves visiting her family on Staten Island, where she was born and raised.